Big Pancakes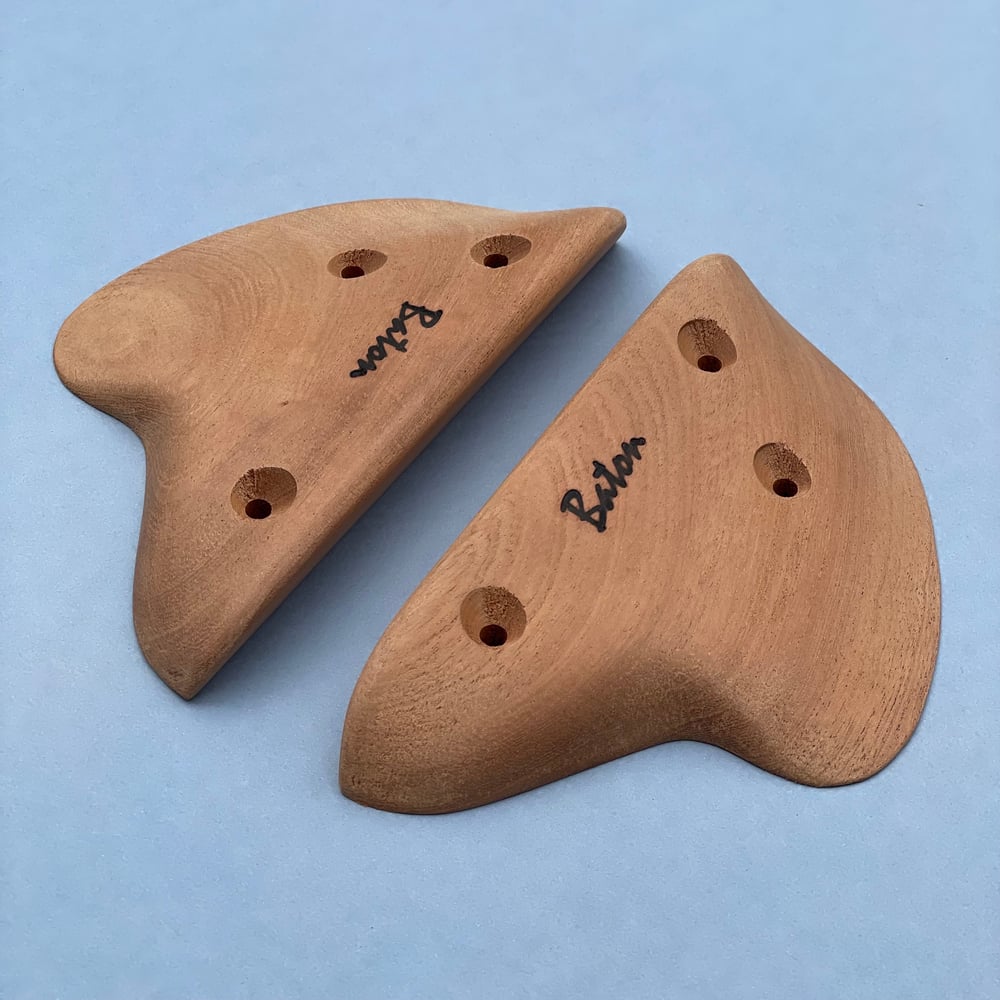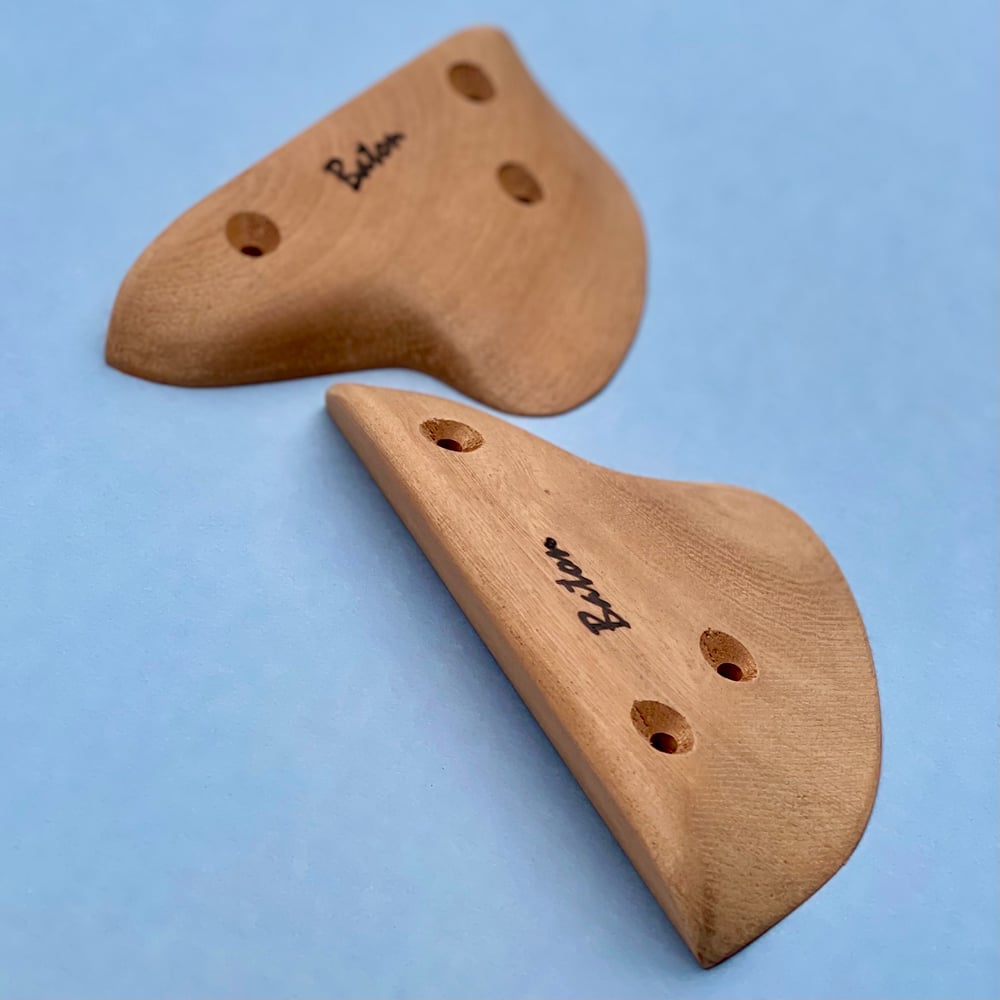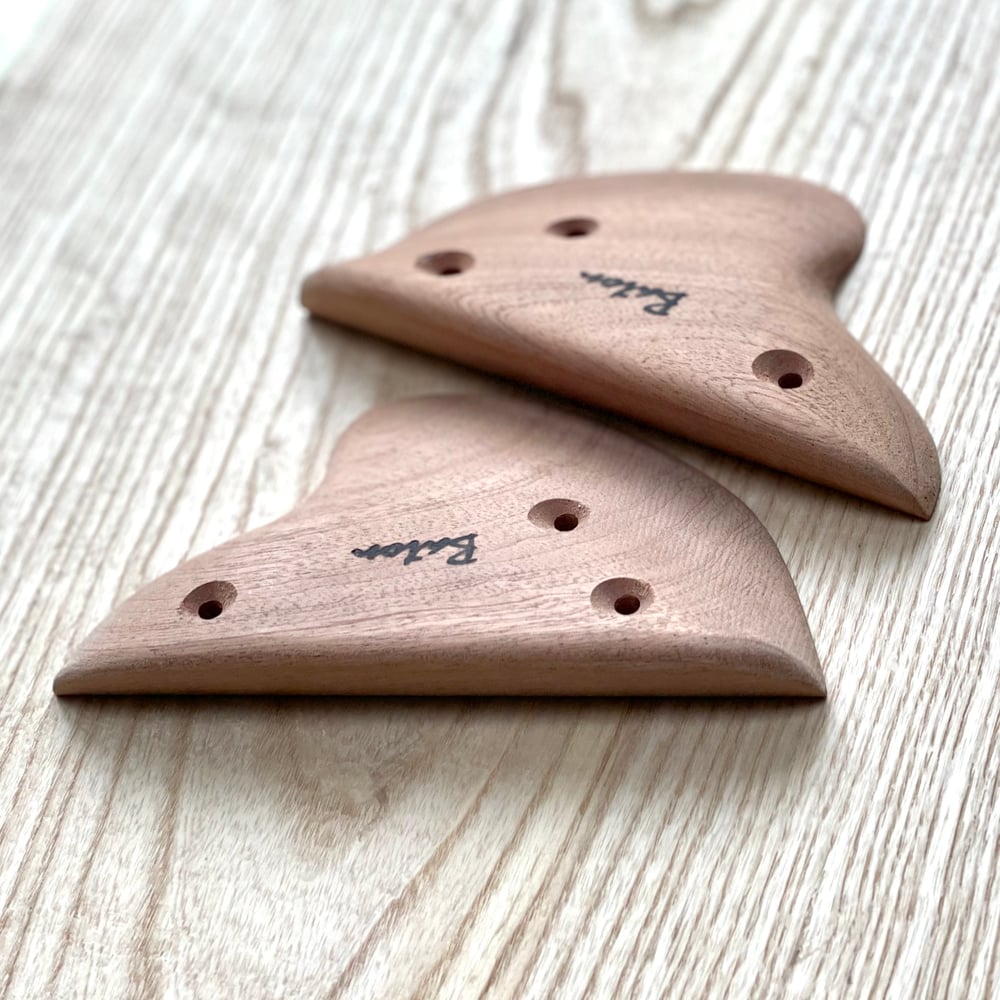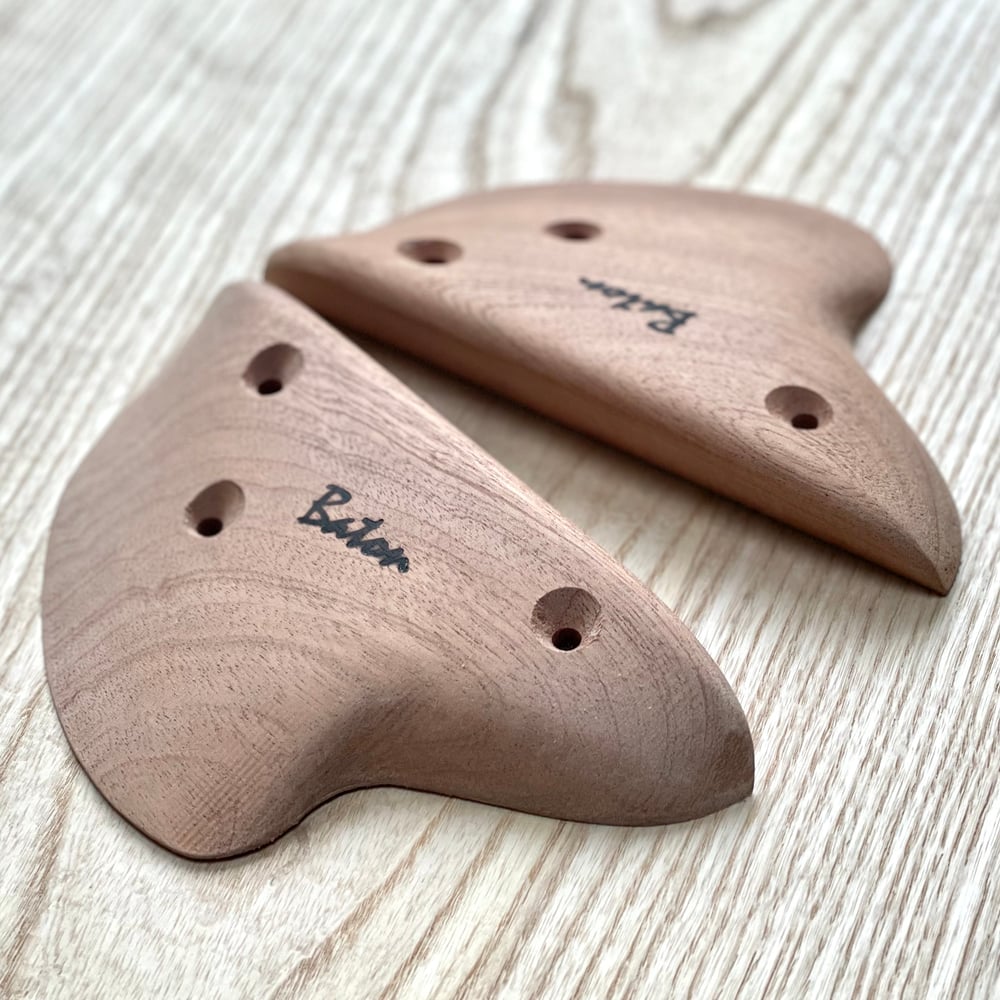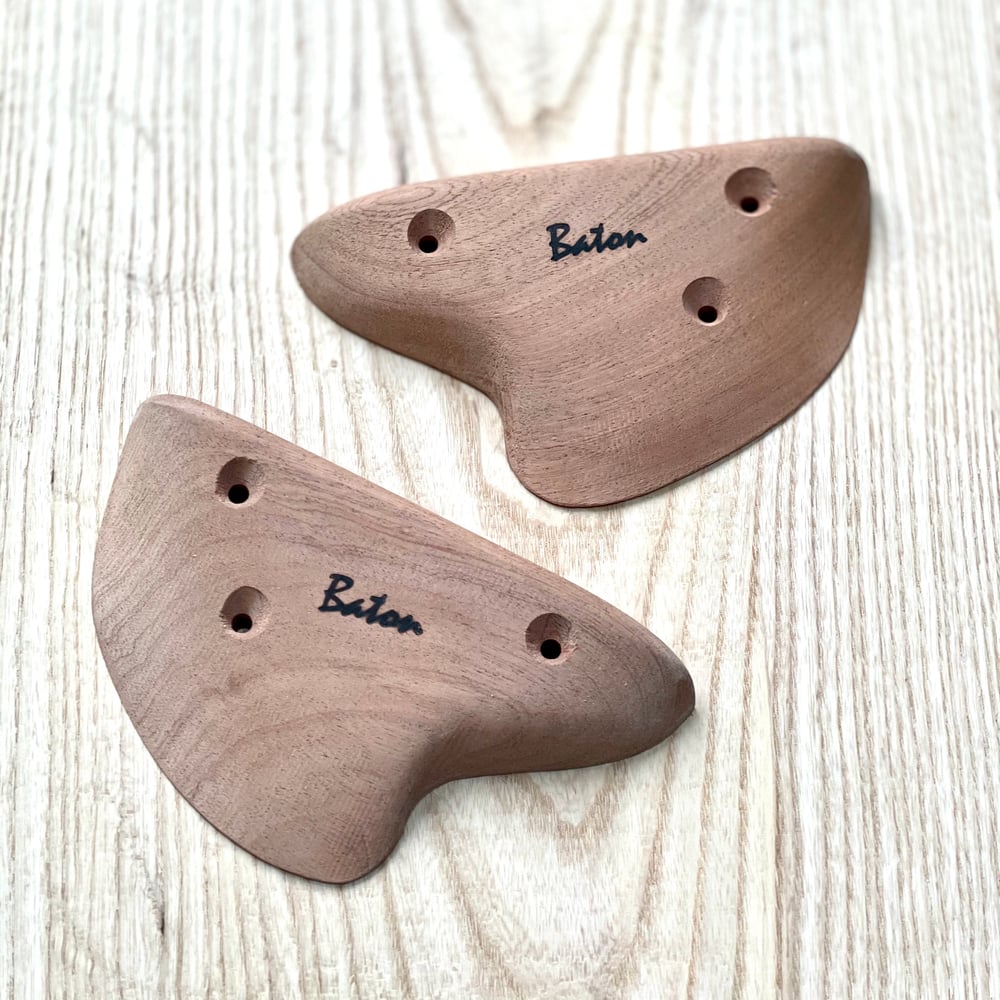 Wooden climbing holds. Sold individually or in mirrored pairs, these crimps are machined from Sapele hardwood and feature an incut top edge and a side recess for active thumb engagement.
They taper down to a fine, crêpe thin edge.
The top edge is wide enough to match and incut to make them usable on steeper boards.
Approx dimensions:
Width: 170mm
Height: 100mm
Depth: 25mm
Fixings (not included):
​5mm wood screws